If you have any question you can either call us or send us an email
---
Commercial +39 335 7721 426
Administration +34 620 175 249
Manufacturing +34 659 981 801
---
Gum Rosin
The gum rosin that we produce mainly comes from the tree Pinus Pinaster, a Spanish variety of pine that gives the final product its unique features, which are highly valued by specific branches of the industry.
Our gum rosin rigorously fulfills the established quality standards. It also meets the needs of our customers, as it is a basic substance for the development of a wide variety of products within a large number of industries
We market our Gum Rosin in a number of different formats.
Gum Turpentine Oil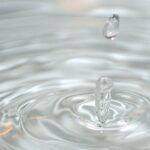 Turpentine, or Gum Turpentine Oil (GTO), is the volatile fraction that is extracted during the distillation of the natural resin coming from pine trees. It mainly consists of resin acids (alfa-pinenes y beta-pinenes) and it has a wide use in the Industries of essences, perfumes, solvents and products for cleaning.
We market our GTO in a number of different formats.
Colofonia y aguarrás para la industria global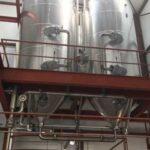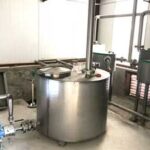 Nuestras colofonia y nuestra esencia de trementina cumplen rigurosamente con los estándares de calidad establecidos y se ajustan a las necesidades de nuestros clientes, sirviendo como base para el desarrollo de una gran variedad de productos en numerosos sectores de la industria química (adhesivos, tintas de impresión, pinturas), industria alimentaria, cosméticos, industria farmaceútica, elaboración de colofonias esterificadas, maleicas, y una asombrosa y larga lista de productos muy comunes todos ellos en nuestra vida cotidiana.
---
Contact Provider of gum rosin and gum turpentine oil for industrial applications