Gum Rosin made out of Natural Resin
The extraction of natural resin is a profession with centuries of History, and it has also been a trigger for the economy in several rural areas of our country.
In ACM Resinas we strongly believe in a bright future for this industry, and we work every day with this objective in mind. We operate to promote both the improvement of our workers' labour conditions and the development of environmentally-friendly practices. We are highly concerned about the long-term sustainability of our forests and about the process of modernization of the rural areas, where the resine industry can considerably contribute to the growth of other economic activities.
Gum Rosin and Gum Turpentine Oil for the international industry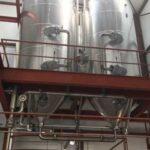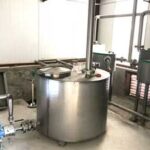 Both our gum rosin and gum turpentine oil rigorously fulfill the established quality standards. They both also meets the needs of our customers, as they are used as a raw material to develop of a wide range of products within a large number of industries, such as the chemical industry (glues, printing inks, paints), the food industry, the cosmetics, the fragrances and pharmaceutical industries. They are also used to produce esterified colophone resins, maleic colophone resins, fragrances, as well as long list of products that are used very frequently in our daily life.
---
Provider of  natural gum rosin and gum turpentine oil for industrial supplies  pinus pinaster