Quality, Customers Satisfaction, Sustainability
Products Qualityfor the European industry
ACM Resinas is well established within the European Union, having customers in France, Germany, Portugal, The Netherlands, Austria, Italy, and other European countries. Day after day, we work hard to reach new markets as well as to consolidate our position within the Markets in which we are already present.
Our main goal is to have our customers highly satisfied with our products and services. We offer stability in both prices and deliveries while keeping the quality that characterizes our products at the highest level.
Sustainability and Environment Preservation

Sustainability and preservation of the environment where our raw material comes from, are the keywords which rule every single process at ACM Resinas, from the crude resin harvest to the production and the delivery of our final products to the customers. This approach has allowed us to grow our business for more than 100 years without affecting our environment. We are committed to following our principles in the future as part of our mission.
Gum Rosin and Gum Turpentine Oil for the international industry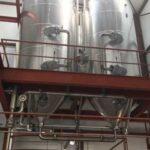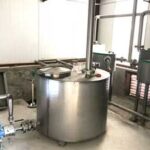 Both our gum rosin and gum turpentine oil rigorously fulfill the established quality standards. They both also meets the needs of our customers, as they are used as a raw material  to develop of a wide range of products within a large number of industries, such as the chemical industry (glues, printing inks, paints), the food industry, the cosmetics, the fragrances and pharmaceutical industries. They are also used to produce esterified colophone resins, maleic colophone resins, fragrances, as well as long list of products that are used very frequently in our daily life.
---
Provider of gum rosin ad gum turpentine oil for industrial supplies